REVOLUTIONARY CREAM CHARGERS IN LARGE TANKS MAXIMIZE YOUR EFFICIENCY!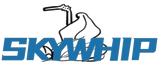 From 2019, SKYWHIP has been the leading Australian supplier of cream chargers in both B2B and online B2C market. We are the first company imported revolutionary large tanks to Australia. Since then, SKYWHIP PRO MAX and STARTWHIP MAX have gained thousands of good reviews and satisfaction by our customers. Now both 580g and XL 3.3L packages of these large cream chargers have become popular in the industry. Our partners include many local factories, businesses in food industry and local supermarkets, such as IGA and ezymart.
WHY CHOOSE OUR LARGER TANKS?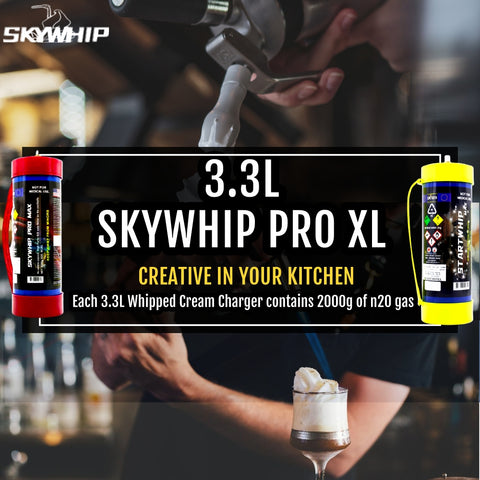 TOP-QUALITY PURE N20 WITH FOOD-GRADE CERTIFICATE
All the cream chargers in large tanks under SKYWHIP and STARTWHIP have fully licenses complied with NSF and HACCP. The certificates we have qualified including CE, FDA, ISO22000(2005), ISO 9001, ISO 9002, ISO 14001. 
Unlike some other suppliers in Australian market, we only provide cream chargers manufactured with proof and recognition. None of the products we listed in our website has unclear sources. All products under SKYWHIP and STARTWHIP are proved by FDA and TUV, with individual batch number for every tank cylinder.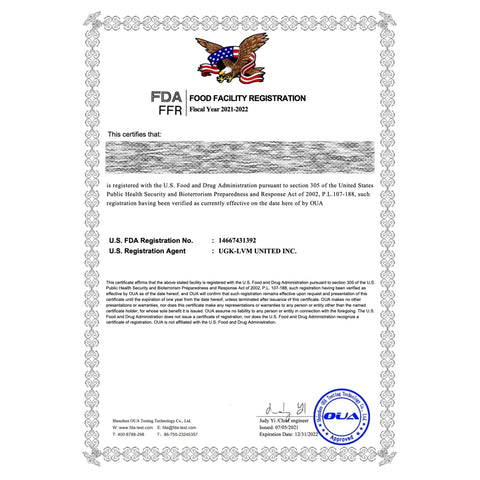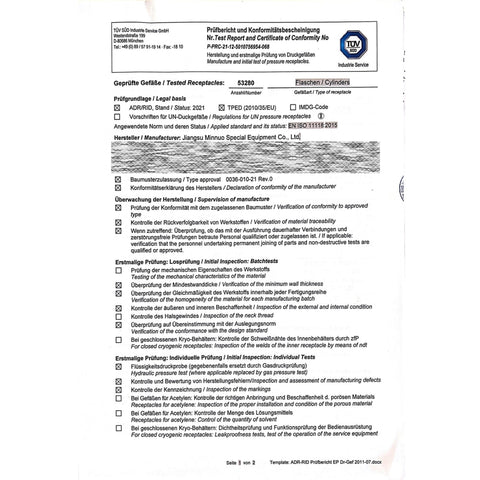 As a growing company, we want to understand our customers, and provide the best possible solutions to kitchen difficulties. We believe that the rise of new technologies could be beneficial, which led to the innovation of STARTWHIP MAX and SKYWHIP PRO MAX.
The manufacturer of SKYWHIP and STARTWHIP is a stated-owned factory having more than 60 years of experience. The production process is fully automatic with high technology. Thus, our innovative products have been highly trusted due to the safety of use.
Compared to traditional cream chargers, as the metal bulbs are extremely small, providing 8.4g N20 normally by each one. It is hard to ensure the cleanliness inside the bulbs and the environment of gas storage. In addition, the leakage of N20 would always happen while you continually use the bulbs, causing much more wastage. With a larger capacity, the nitrous oxide stored in large tanks is perfectly pure all along. Due to the special seal package, large tanks need a pressure regulator or release nozzles to use. Therefore, the pureness of N20 inside can maintain for more time, without any possibilities of waste. It holds the record of the longest retention time beating all other products in the industry.  
LARGER CAPACITY, BETTER USING EXPERIENCE
Traditional bulbs of cream chargers need to be twisted with your hands one by one when making whipped cream. It is a strenuous and time-consuming process, especially for party and catering use. Our large tanks of cream chargers would be the best solution to this matter! Providing a new experience with the highest performance, SKYWHIP and STARTWHIP simplify the problem, save your time and cost. 
The only requirement to use large tanks is to pair with a pressure regulator to connect a cream dispenser. After this step, you can easily regulate the exact amount of N2O released with switching on. This feature enables you to charge much quicker! You don't need to waste time taking the small cream chargers by your hands again and again. Our regulator can automatically adjust with the gas pressure and gas storage. It is much easier to just open the regulator and the N20 gas would be released. When the cream dispenser is filled up, it will stop immediately and you can turn off without any worries. Additionally, in safe conditions, increasing the gas pressure level for different recipes includes only one easy step. Twist the switch to the right and you can make more stabilized cream.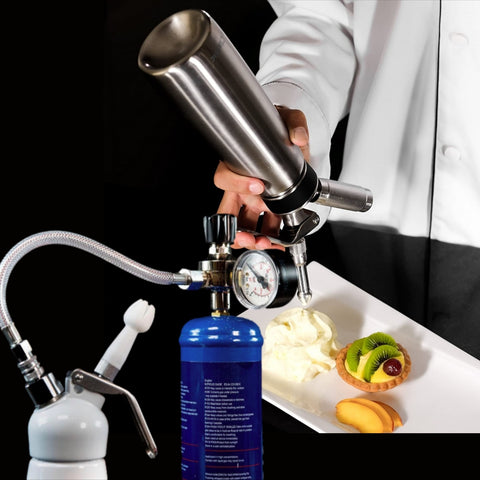 For 580g products, each cream charger contains 0.95L N20 as 78 small cream chargers provided. A 3.3L tank would be equal to 250 bulbs of cream chargers for 2000g N20. These products considerably reduce wastage and the loss of excess gas. With more efficient products, free your hands and never waste again!
PACKAGES IN LIGHTER WEIGHT LEAD TO MORE CONVENIENCE
Do you think large tanks have higher weight? No! Traditional cream chargers are packed with steel individually, which is heavier when customers require a large amount. For most our distributors, our products in large tanks help them solve the problem of transport and carry.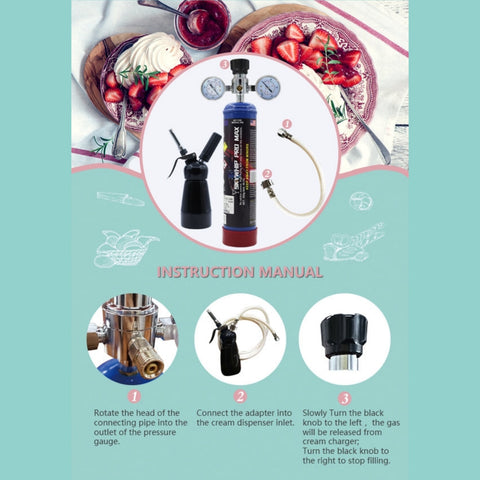 Our products STARTWHIP MAX 580g and SKYWHIP PRO MAX 580g are packed by 6 tanks per box. It is the most valuable package highly recognized by our distributors, saving the storage space and transportation cost. 
The XL products of 3.3L have a special design with a handle and packaged in box individually. Why XL cream chargers have been so popular after coming to Australia? The ease and convenience to carry and low cost of products and transportation would be the main reasons. 
Meanwhile, all the packaging materials for cream chargers are 100% recyclable. Our products not only provide convenience before use, but also easy to dispose after use as well.  Meeting the highest standards of recyclability, choices of our products will not cause any kinds of wastage. It is better for the environment and more sustainable.
Normally, most of the traditional 8.4g cream chargers in Australian market would be packaged of 600 bulbs per box. Compared to the packages of our large tanks, the traditional cream chargers have the smallest size. However, the box package will be the heaviest with tiny capacity difference. It is definitely better to choose larger tanks with higher value.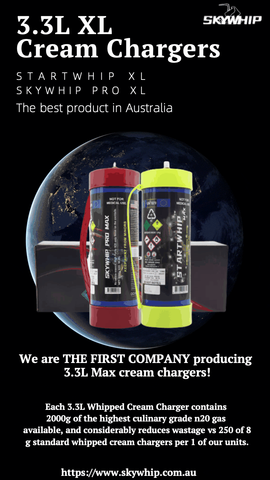 LOWER COST BUT HIGHER PROFORMANCE
From an economic view, larger cream chargers would be obviously more cost-effective with higher capacity but lower price. If you are doing business such as cafe, bakery, and bar, holding any parties or events with catering service, STARTWHIP MAX and SKYWHIP PRO MAX would be absolutely the best choices.
Currently the price of traditional cream charger is close to large tanks only when purchase at a small amount. For needs of large amount, large tanks would be more favourable with higher efficiency, more convenience, and lower price.   
Moreover, the wastage and leakage problem, storage and transportation issue should also be considered when calculating the price effectiveness. The reason that large tanks save more cost is they successfully prevent from gas wastage and leakage. For customers purchase huge amount like our distributors, large tanks also lead to more N20 capacity for each order. Customers don't need to place orders as frequent as traditionally did with our giant capacity. Lower weight and reducing delivery cost is the advantages of large cream chargers as well.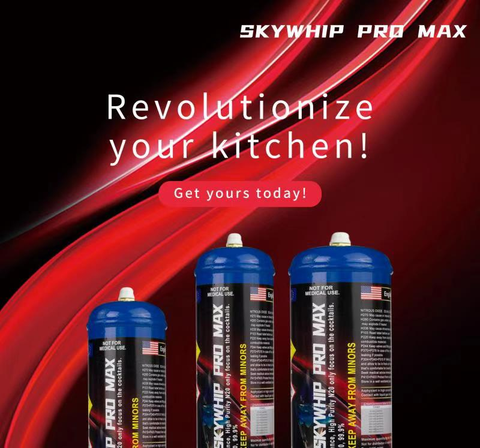 It is a basic conclusion that cream chargers in larger capacity have more competitive advantages. This choice can bring you a new experience in high performance, reliable safety, and more convenience. We believed customers will love and trust our valuable products. 
Currently we are looking for more local distributors and wholesalers in Australia. We promise to provide stable long-term supply, sufficient volume and fast delivery at the lowest preferential price. We welcome any wholesalers and distributors interested in cooperation with SKYWHIP. Feel free to contact us anytime via WhatsApp. 
Save your time and space with lower cost to be have more efficiency now! 
Phone: +61 406 105 431
WhatsApp: +61 474 810 885
Email: sales@skywhip.com.au
Address: 8 import lane, Docklands