MELBOURNE'S BEST FOOD-GRADE CERTIFICATED CREAM CHARGERS DELIVERY COMPANY!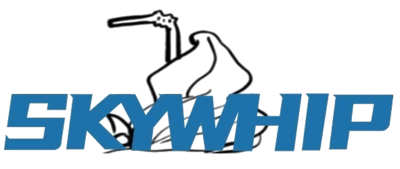 As the first company imported cream chargers, SKYWHIP has been the most reputable supplier of cream chargers in Australia. We stock top-quality dispensers and cream chargers of different sizes and flavours at competitive prices. Under 6 different brands, our innovative products have been popular satisfying our customers. In Great Melbourne, we open nearly 24/7 offering the fastest delivery services within minutes for all areas. We take pride in being trusted by customers, which earns us the best cream chargers delivery website in Melbourne.
WELL-STRUCTURED WEBSITE AND ACCESSIBLE INFORMATION
The SKYWHIP website has a very clear structure and you can easily find out any cream chargers. Each page shows the price of different quantity distinctly. For our customers, it is a time-saving process. We also provide all the helpful information for you to make the purchase decision among various products. 
Meanwhile, we offer a great amount of quantity choices with discount and combo prices for cream chargers. Customers can see all prices at the page with convenience to make comparisons. As a result, it is much more accessible for customers to make a choice.
We also provide the wholesale-pallet page. It is special design for our current and potential distributors, wholesalers, and cooperation partners. The information for every product is highly accessible. Therefore, our clients prefer to shop at the Skywhip website.
EASILY ORDER WITH FASTEST DELIVERY AND BEST CUSTOMER SERVICE
Currently we provide 3 kinds of delivery service for customers to choose.
The first choice is standard postage all around the Australia, delivering to most areas averagely in 3 business days. We process orders very quick with great customer service as well. The tracking page is right on our first page of website.  If something mistakes, damaged, or wrongly described, you can get returns in an easy online process within 30 days. 
In Melbourne, we offer better delivery service with highest speed. The main and backup warehouses of SKYWHIP are both at Melbourne same as our office. Furthermore, our drivers strategically situate across Melbourne every day to ensure our local delivery speed. Most of the orders can be delivered directly to your home in 1 hour. 
Finally, we also welcome click and collect orders. Orders placed and paid before 4pm would be available at the same day normally. Our pick-up point is at 838 Collins Street, Docklands, opening from 9am to 6pm on Mondays to Fridays.

 
SECURED WEBSITE PAYMENTS HIGHLY TRUST BY CUSTOMERS
We regard our customer satisfaction as the most important while we process every order. Since 2019, the SKYWHIP website has completed more than 30,000 orders with an average of 400 orders weekly. As the highest reputable cream chargers company, we take pride in having 5-stars reviews by thousands of customers.  
In Australia, there is still many cream chargers suppliers using unreliable payment methods such as bank transfer or cash. For years, SKYWHIP has used one of the most trustworthy website payments platforms, Stripe. It meets the highest certifications and industry standards to help reduce payments troubles and keep payments safe. Thus, all payment details you entered on SKYWHIP website are under AES encryption. 
On our SKYWHIP website, we accept ShopPay, PayPal, and Google Pay. You can easily use your card to make a secured payment following the steps to place an order. No more worries on threats of disclosure!
CERTIFICATED BEST CULINARY QUALITY IN AUSTRALIAN MARKET   
All the cream chargers on SKYWHIP website have fully licenses with proof and recognition. None of the products has unclear sources. Especially, our innovative products SKYWHIP PRO MAX and STARTWHIP MAX have the top product quality in Australian market. These products are manufactured in a stated-owned factory with more than 60 years of experience.  
 Under FDA and TUV approval, every tank cylinder under brands SKYWHIP and STARTWHIP has individual batch number. Thus, our products have been highly reliable due to the safety of use and certificated quality in the market.  
SEASONAL PROMOTIONS WITH BIG DISCOUNT PRICE ON WEBSITE ORDERS
On Skywhip website, we always have different holiday sales, buy and get free promotions, lower combo prices and discounts. In order to benefit different customers, we offer various of promotions you can see. 
As a result, regular customers usually choose our combo or large amount packages. These packages provide with more capacity and free products at a sale price. For first-try customers, we offer some promotions as well. You can even get a discount price on purchase of a single 580g product on our site while sales on.
For our customers, we offer price beat guarantee as well. If you find a lower priced identical stocked item with a competitor, even if it's on sale, we will beat it by 10%. The purpose of this policy is to ensure customers will not pay a higher price for our products. It is also an easy process for you to let us know with a screenshot. 
After we summarize 5 reasons choosing our Skywhip website, it is obviously our website considers customers as the first. In order to satisfy the needs of our clients, we devote to update our policies, develop website designs and promotions. Thus, we achieve the best cream chargers website nowadays.
Currently we are looking for more local distributors and wholesalers in Australia. We promise to provide support with stable long-term supply, sufficient volume and fast delivery at the lowest preferential price. We welcome anyone has interests in cooperation with SKYWHIP. Feel free to contact us anytime to discuss details!
WhatsApp: +61 474 810 885
Email: sales@skywhip.com.au
Address: 8 import lane, Docklands